Bring a friend to a fitness class for $5, and you're both entered to win a $100 prize pack from Splash!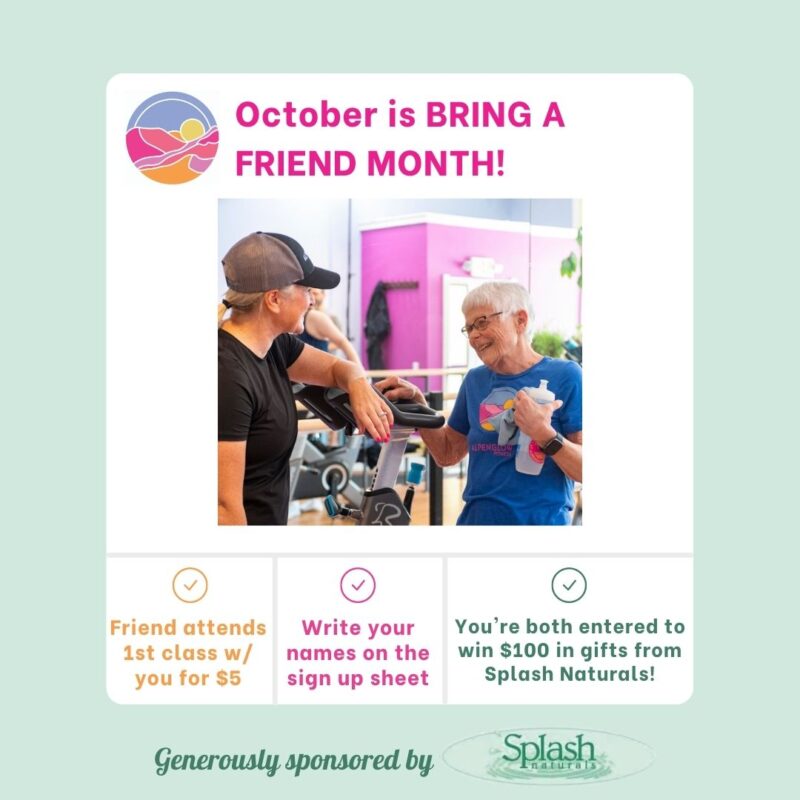 We're partnering with Splash Naturals to give a lucky Alpenglower a Splash prize package worth $100!
Here's how the promotion works.
Bring a friend to their first class at Alpenglow in October. You sign up like regular, and your friend can attend for $5. They can find this intro offer on our website, https://alpenglow.sites.zenplanner.com/sign-up-now.cfm.
If it's both you and your friend's first class with us, you both can sign up for $5 classes.
Make sure you both write your names on the sign-up sheet located on the shelf near the front door.
Existing members can bring as many friends as they'd like. The more times you bring a friend, the more chances to win.
If your friend loves Alpenglow, they can come back and bring a friend too! Their friend can then attend their first class for $5, and both can sign the sign-up sheet again.
In early November, we'll randomly draw a name from the entries. The winner will receive a prize of combination of gift card and products worth $100 from Splash Naturals! Our sincere thanks to Kelly and Splash for generously supporting our promotion.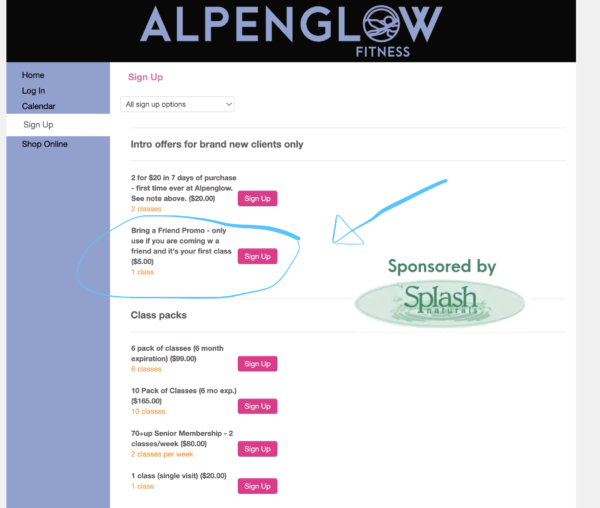 Also, Splash is donating some lovely samples that you can find in our restroom. If you love what you try, make sure to head on over to Splash to stock up and let them know you discovered the product at Alpenglow!
Please help spread the word about this exciting fitness class promotion by sharing this post in your network!